Facebook refreshes Events – Facebook Local launches
Did you know that 1 in 3 searches on Google already have a local intent ? We are looking for information in our immediate vicinity and this data is provided by Google. FB is also aware of these statistics and knows that the "local search" pie is an extremely fast-growing mobile treat. At the same time, FB is constantly looking for new sources of revenue.
Small and medium sized businesses that will want to establish a presence in the world of "Local" are the perfect source of new profits for the giant here. Facebook fulfills with action the new mission statement presented in June: " Bringing the world closer together ".
There was Facebook Events there will be Facebook Local
It's been over a year since the Facebook Events app was released. The application quickly found its fans (estimates say 100 thousand. downloads). After a year, the new revamped app clearly indicates that Facebook wants to enter a new area that has been dominated by brands like Google, Yelp and Foursquare.
In short, the new Facebook Local app and program is a sort of mix of the functionality of the aforementioned apps with an important ingredient added: social media . It is thanks to this component that it will be possible e.g. Choosing the most popular places and events among friends. Facebook is taking on the challenge of connecting the huge crowd of mobile users and businesses.
Facebook Local will show you links to nearby restaurants, cafes, stores, attractions, and many other places where your friends and acquaintances you follow go. Additionally, the added calendar will allow for quick browsing Nearby events related to music, art, nightlife. Discover channel is in turn a list of the most important suggestions and what is popular among your friends.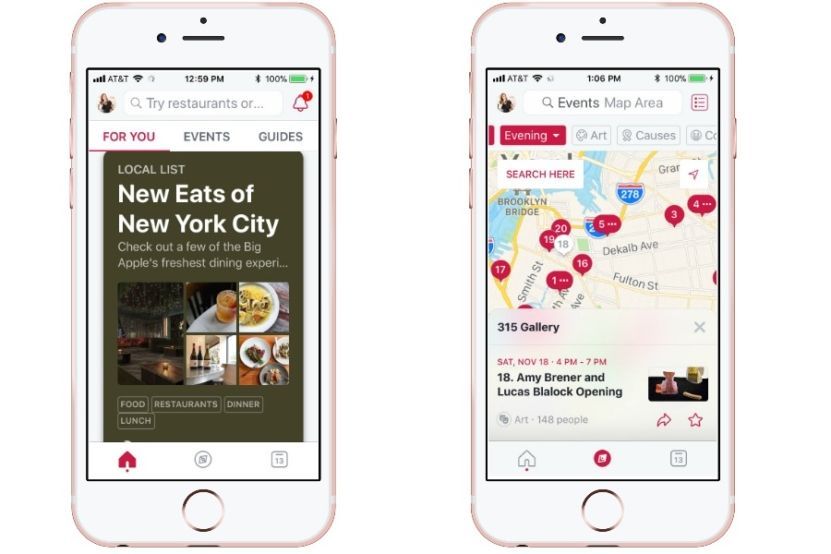 The Calendar tab includes all of the invitations to events and participation confirmations, where you can import them into your phone calendar to have everything in one place. If you're traveling, Facebook Local lets you change your location (city) to see what's in another place.
In all this there is one small but. We have to objectively admit that the position of FB on the map market, especially in terms of the catalog base, is very difficult . The location database is simply poor. Mostly based only on data entered by the owners themselves and data from several of the largest address data aggregators in the US.
On a global scale it is definitely not enough. Facebook to this day has not really established partnerships with other services that have this type of base, nor has it developed its own referral program ( as Google has done ). It may make acquisitions on the market in the near future? Personally, I expect such information.
We know where you are and what you are looking for
A new tool and convenience demonstrates a strong desire to enter into a direct relationship with a small business. A week ago there was an announcement about the launch of a free Messenger for businesses . But tools have already been launched within Facebook Custom Audiences, thanks to which a local business gained a channel of access to Facebook users – including people who physically visited a local store (Store Visits).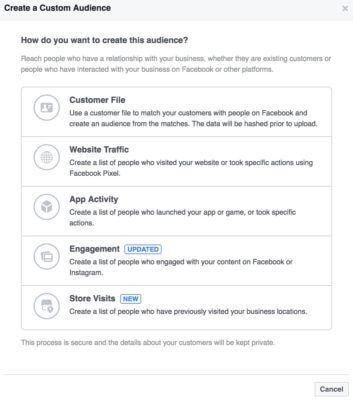 Combining the capabilities of the Local app and Facebook Custom Audiences in the future will open up entirely new possibilities. Today Local is still without ads – but I assume that if it exceeds a certain number of users, it will quickly become another place for paid promotion of events and local business offerings.
New app buckles all the activities and already before Christmas gives a lot of new opportunities to promote the offer in Social Media. It's important that Facebook and Local share the same code, so when you improve something in the operations in one app, those improvements are immediately reflected in the other.
Facebook Local, becomes a strong alternative to Yelp or Foursquare , leveraging Facebook's extensive local business data through the social graph and user-generated content, such as photos and reviews.
This in turn can convince companies to invest more on their Facebook profiles, convert all offline events into Facebook events and seek more social content from their customers.